How To Lower WhatsApp Data Usage for Android
Despite the excellence of the WhatsApp app in the media, you have to concern one thing, that is the mobile data draining out. Therefore, you have to know how to lower WhatsApp data usage for Android particularly when you use WhatsApp more frequently. The mobile data will be draining out significantly when you send or receive videos, messages, and voice calls as well as video calls on WhatsApp. This may cause run out of the monthly quota only in a few days.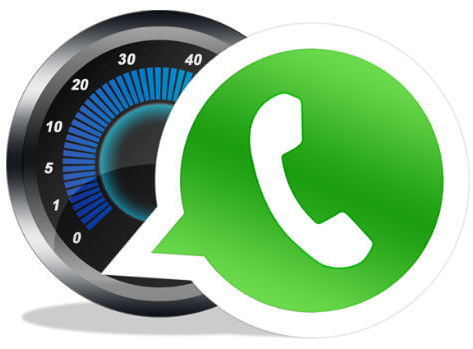 One of the general solutions is opening the WhatsApp only when there is a Wi-Fi connection available in your location. However, this is not quite practical for a mobile person. Thus, the only best solution is to configure the app of WhatsApp for minimum data usage.
Concern the ideas we are going to share dealing with how to lower WhatsApp data usage for Android as follows:
How To Lower WhatsApp Data Usage for Android
Change WhatsApp Auto Download to Wi-Fi
The default setting of WhatsApp will automatically download all of the media messages either in the Wi-Fi connection or Cellular Data. This Auto Download feature usually consumes a lot of data. In this concern, you can change the settings of downloading the media files using Wi-Fi only. Thus, you can cut down the bandwidth for video downloading.
Turn Off WhatsApp Chat Backup with Cellular Data Package
The second idea you have to try is to turn off the WhatsApp chat backup when you are using cellular data package. Data backup by Whatsapp is consuming much more cellular data. In shorts, when you turn on your cellular data package, you are much recommended to turn off the WhatsApp Backup. This is aimed to get the minimum data usage.
Stop Auto-Saving WhatsApp Incoming Media
The next idea dealing with the way how to lower WhatsApp data usage for Android is to stop the auto-saving WhatsApp incoming media. In this case, WhatsApp is has a built-in feature of automatically save the incoming media files in which the cellular data will be used more. Thus, stop it just by clicking (x) when the media files are downloaded. This is one of the tricks not to save dozens of incoming data to your WhatsApp.
Change the WhatsApp Call Setting Into Low Data Usage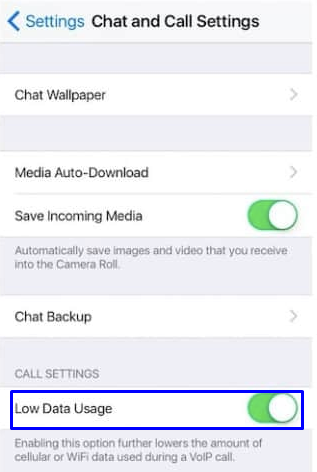 Another way to low the data usage on WhatsApp is to change the WhatsApp call setting into low data usage. In fact, video calls are consuming a lot of data because of the video transfer. This way, you can decide to change settings into voice calls only when you use cellular data. And you can make video calls only when you are connected to a Wi-Fi. This is one of the ways how you lower the Whatsapp data usage for your Android.
Conclusion
In conclusion, you can take the ideas on how to lower WhatsApp data usage for Android to apply when it is important to minimize the use of cellular data. The more complete feature of WhatsApp may require a lot of data usage, thus, you can control how to manage it well.