To be a creative photo editor, you need a tool that supports many features. Sometimes, you may confuse choosing and need some recommendations of the best apps for photo editing free. It is because each app has different features.
Therefore, below are 5 apps you can choose to download. All of them are awesome with their own characteristics. Let's check it out!
1. Photo Editor Pro by InShot Inc.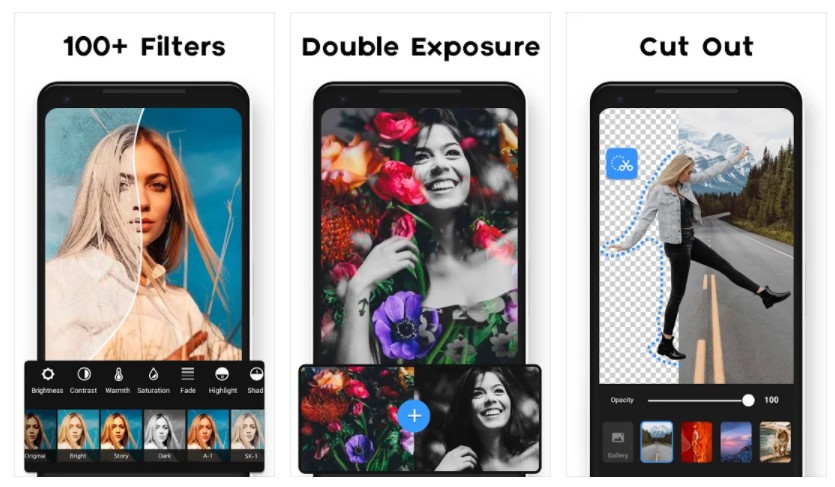 Released in 2018, Photo Editor Pro can have 50 million downloads in 2 years. It can be said that this editing app is one of the best apps for photo editing free. Because it gets 4.8 /5 stars from more than 800 hundred reviewers.
There are various features you can find on this app. You will not be bored with the 60+ filter choice. Giving glitch effect, background blurring, light FX, and photo blender will also make you free to realize your imagination.
If you are actively sharing your photos on social media, Photo Editor Pro is perfect for you. You can instantly post your creation to Facebook or Instagram. So, you will always be updated.
2. Adobe Lightroom – Photo Editor and Pro Camera by Adobe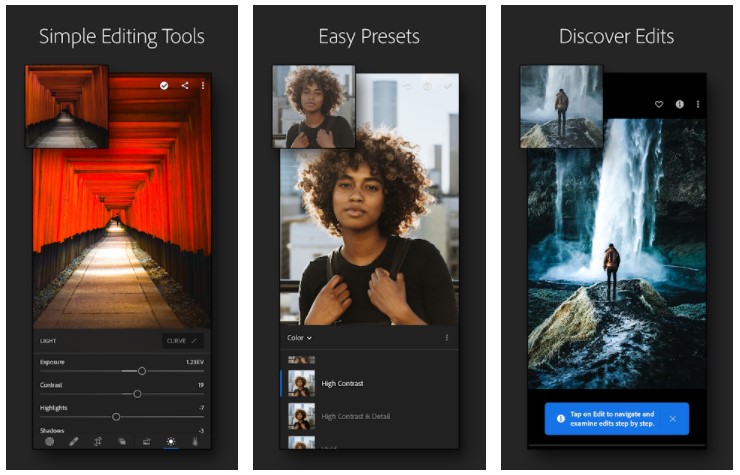 If you want something that can edit quickly but still worth, Adobe Lightroom may be the answer. It has plenty of features, such as removing the small details and making any adjustments. You can say that Lightroom is the light version of Photoshop.
The interface of Lightroom is very suitable for a photographer. Some simple editing like color and dark light setting is more reachable. That surely makes it easy to save your time and energy. For simplicity, it's worth getting 4.4 /5.
3. PicsArt Photo Editor: Pic, Video, & Collage Maker by PicsArt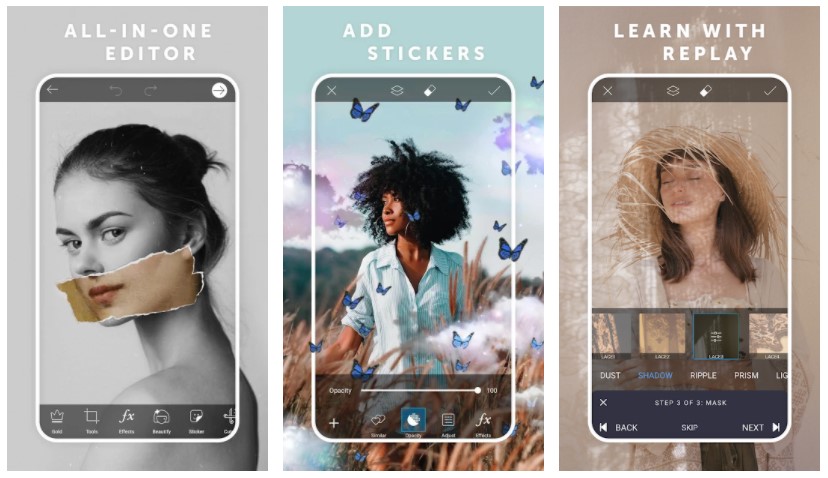 More than 500 million people have downloaded PicsArt Photo Editor. Many users love it because it has interesting features. Not only for editing photos but also for making collage and stickers and also creating a meme.
For photo editing, you can explore many trendy effects and hot filters. Play with the background by selection tool to blur it. Or you don't like the background? Just erase it and cut out the photo.
More than that, this app also has some beautifying tools to change your appearances. You can also add text to your photo to emphasize your mind. With those features, PicsArt gets 4.3 /5 stars in PlayStore.
4. PixLab Photo Editor: Drip Effect, Collage Maker by Lyrebird Studio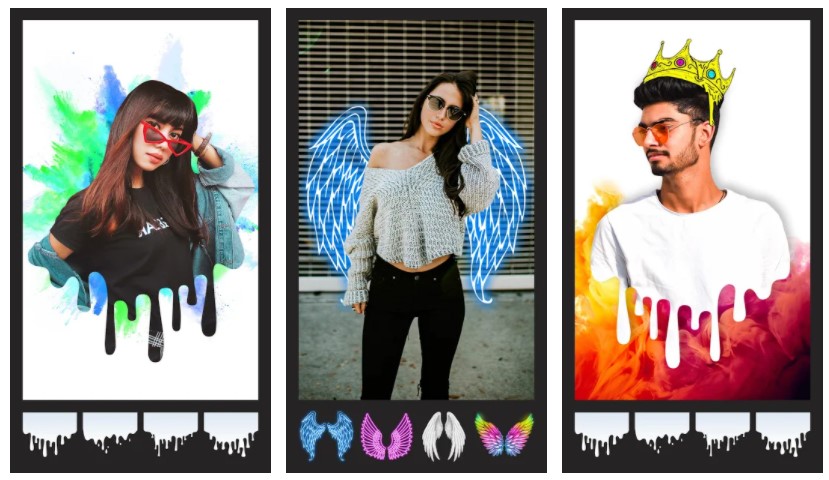 Resizing images to post on Instagram is very easy with PixLab Photo Editor. You can also enjoy the dripping effect that's the newest feature. It is also what makes it different from the other app. This app has been downloaded 5 million times, and may always increase if it keeps updating.
5. SNOW by SNOW, Inc.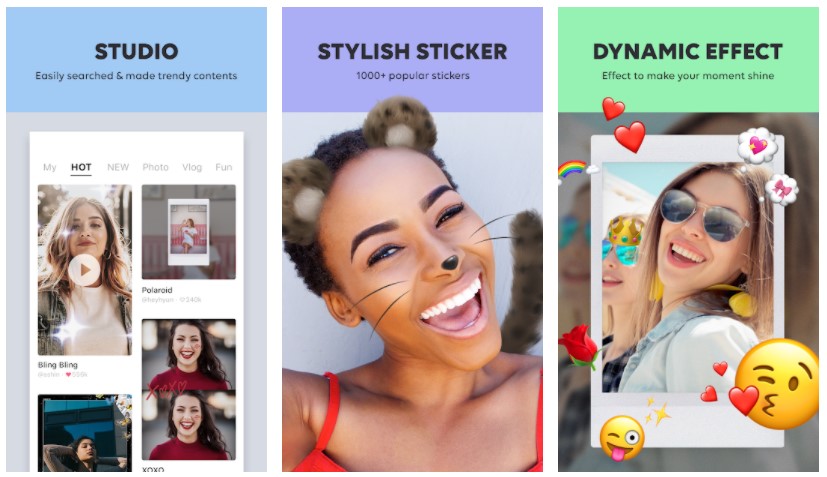 Looking for an app with an excellent beauty effect? SNOW can edit your face with a hundred filters, even when you are doing live. Not only that, but there are also seasonal filters that will make your editing more special.
To see the result of editing, you don't need to save it first. Just compare the before and after instantly with the feature. Be a pro beauty editor just in your touch.
Each app surely has characteristics and their respective advantages. Hopefully, the recommendation of the best apps for photo editing free above can inspire you to choose the compatible app. Keep taking pictures, and do the fun editing. Download all free apps above on Free Drivers and Software.